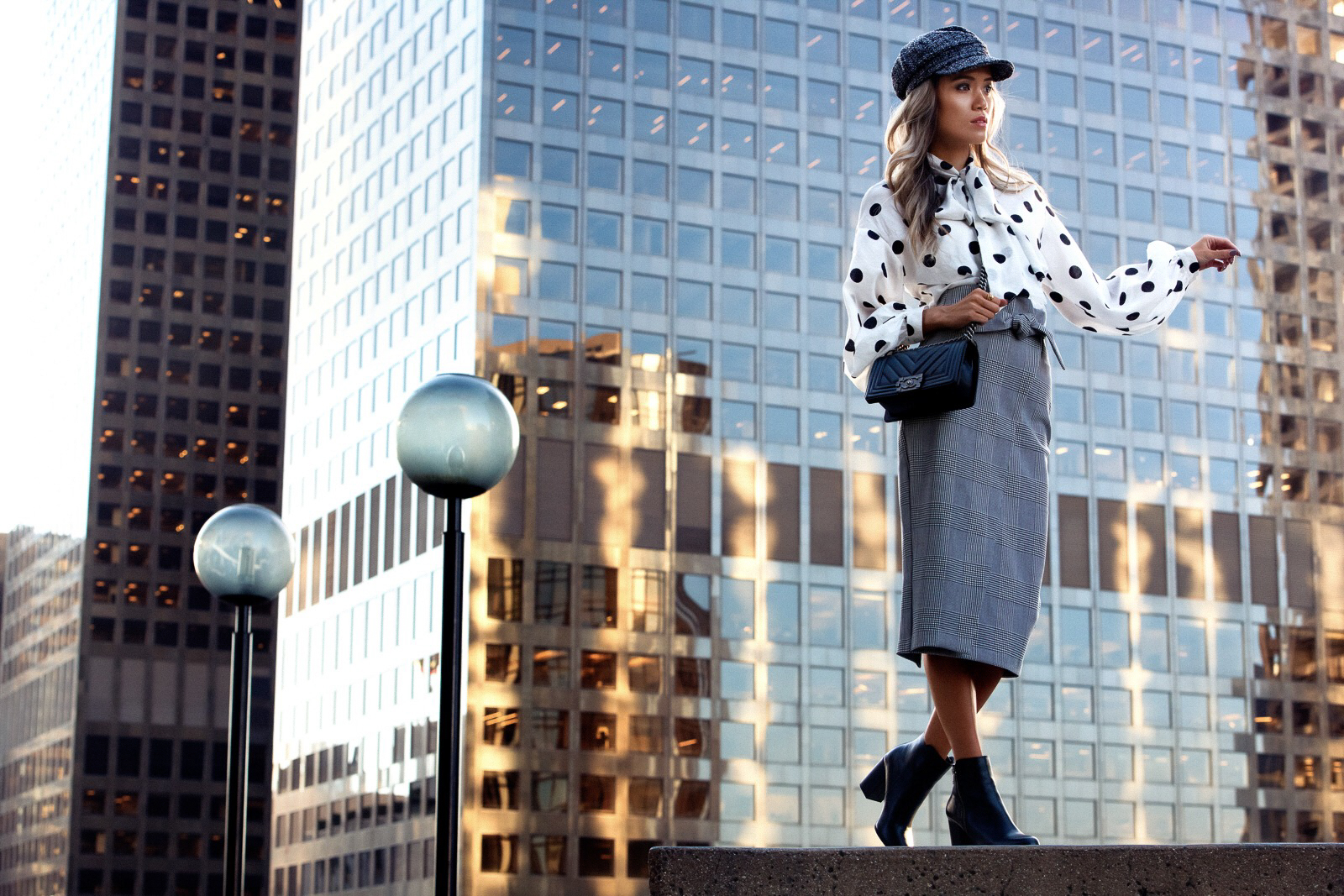 ***Special thanks to Zappos for sponsoring this post! All opinions are my own.***

Every year, I invest in a nice pair of black booties because they are so versatile and can be easily dressed up or down for any occasion. This month, I have partnered up with Zappos to style this season's favorite black bootie by Lucky Brand. Constructed with rich nubuck leather and featuring a side zipper closure and a wrapped block heel, these babies are great for all-day wear and walking around in the city.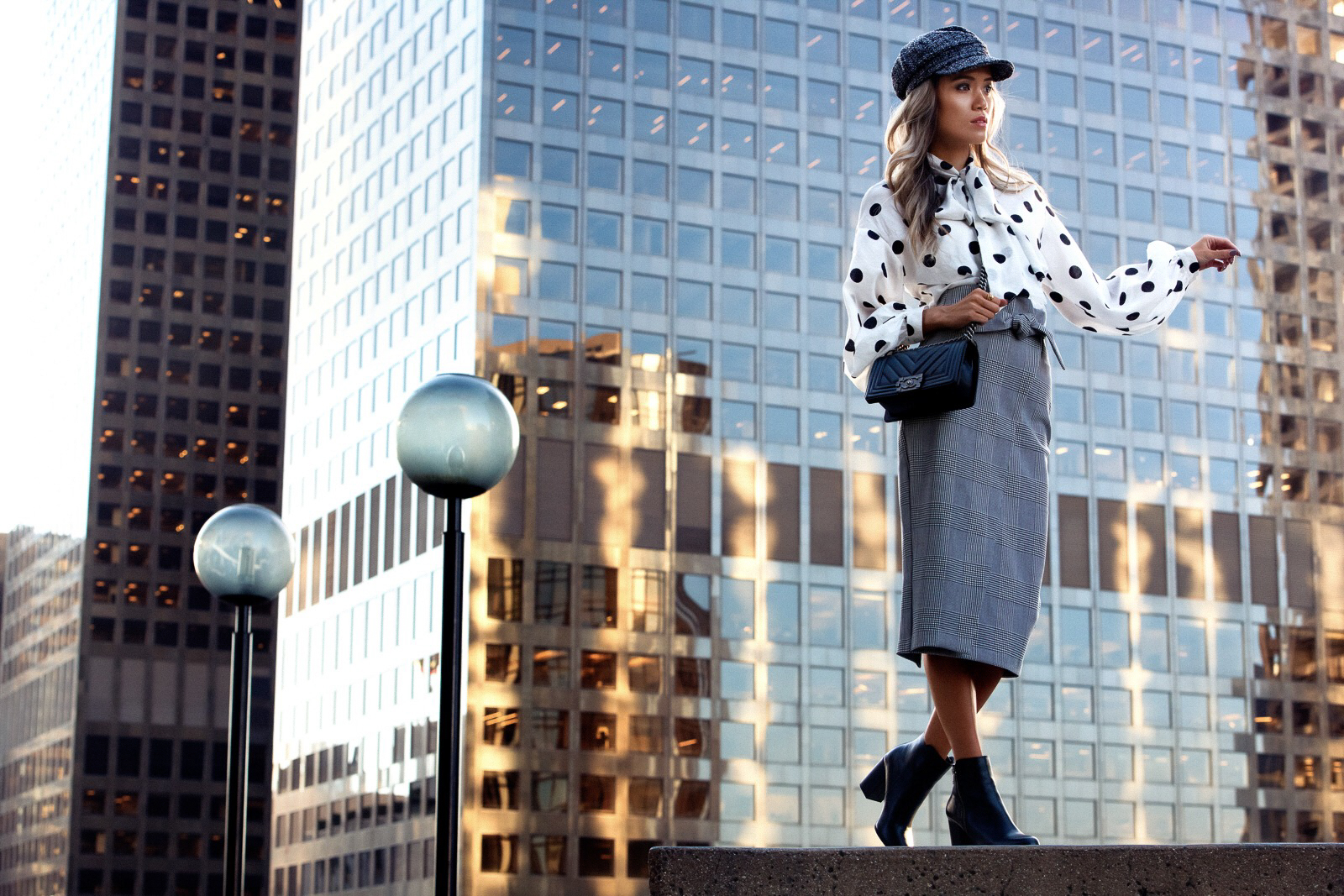 Though my everyday outfit with these booties would be more like a cozy sweater and rolled up jeans, I decided to do something different for this editorial. I wanted to step it up a notch and show how these booties can really add sophistication to a more eclectic look as well.
This fall, checked anything has been a hit. I'm sure you've seen it — that grey checked blazer that everyone's been flaunting all over Instagram. What else has been hot on the trend list? Polka dots, balloon sleeves, sailor hats, and your classic boy bag. Together, these pieces create a fun Parisian-inspired look! Now all that's missing is the perfect solemate. When I think of Parisian style, elegance and class come to mind. With that said, I was looking for something simple, yet timeless.
After browsing through some booties on Zappos.com, I came across the "Shaynah" bootie by Lucky Brand. When it comes to online shopping, I can be pretty hesitant at times. Without being able to try the item on prior to purchasing, I'm often worried that the item will arrive, not fit, and I'll have to go through the returns process. On top of that, many online retailers charge for shipping. There are just so many factors to a successful online shopping experience! With Zappos, my worries are at rest. The shipping is always free back and forth, and extremely fast. This is a HUGE plus if you're like me and are anxious to receive your item quickly after you've purchased it. To top it off, Zappos has a generous 365-day return policy for all my indecisive shoppers out there. Now that's something you don't see very often.
This time around, my shopping experience was pretty straightforward. I received the shoes the day after I placed my order, and I was ecstatic! As soon as I opened the box, I knew that these ankle booties would perfectly complete the Parisian look I had in mind. I adore the fact that the block heel provides ample support, allowing me to walk in style all day long with ease and comfort. I am totally excited to wear these chic booties with more of my holiday looks this season!
Have you found any solemates you love from Zappos lately?
Photos by David Potter
black booties booties fall fashion fall style fall trends fashion lookbook lucky brand my style online shopping ootd outfit parisian style style zappos