Though I have always taken a holistic approach to health and wellness, I was not always sold on the concept of "fresh food for the skin." That is, until a local organic body care line, The Body Deli, completely changed this outlook. It actually took a desperate situation to get me to even try it… and reap the surprisingly great benefits. You can bet that since then, I tossed out all the "skincare" junk I had in my bathroom for good! You might be missing out if you have not tried The Body Deli's skincare products.
Here's my back story on how I got into natural skincare…
Around July of 2019, I was struggling a LOT more than usual with horrendous acne. I started breaking out in places I normally wouldn't break out. It was super frustrating because no matter what I did, they would not go away. Or if they did, new breakouts would show up! I could go on and on about the healthy foods I was nourishing my body with, my active lifestyle, the adequate sleep I got, and more… but let's just say that it seemed I was doing everything right, but NOTHING was working.
This got bad enough to send me to the doctor's office. The prescription topical medicine only made it worse by completely drying me out. It was then, that I realized I could no longer rely on harsh chemicals to cure my condition. For months, I hid at home because even makeup couldn't hide the disaster my skin was going through. I had zero confidence in my own skin. For the first time, I could truly understand the struggles of people with chronic skin issues.
One day, a friend here in the desert recommended that I give The Body Deli's products a try. I have not looked back since. Honestly, I was amazed at how quickly my skin improved after incorporating their products into my beauty routine. I love that they use the purest and most potent raw and organic superfoods. So pure that many of their products must be refrigerated just like you would your fruits and veggies!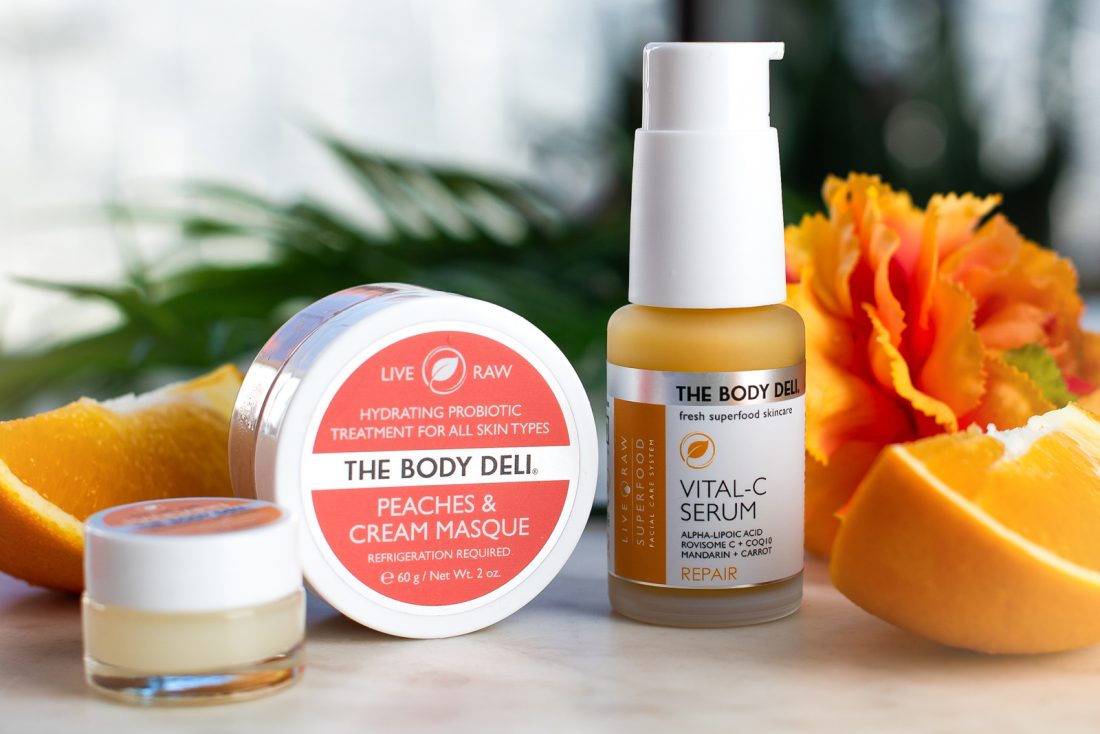 The staple products I started out with to banish my acne quickly include:
Let me tell you, the signs of improvement were pretty much immediate. I was so shocked to not feel my skin stinging badly from any of these. Instead, I saw the inflammation go down drastically by the next morning after the first use. Talk about the power of plants and clean beauty!
Since then, I have incorporated a few of their other goodies into my routine:
Though their products are pricey, they work incredibly well. So, they are worth every penny to me. Remember that what you put onto your skin enters the bloodstream, so it's imperative to use products that do not have potentially harmful ingredients.
The Body Deli is local to the Coachella Valley. They make skin care products in small batches/to order to guarantee freshness. Their customer service is unparalleled for a small business; I appreciate that they remember me by my first name when I visit in person. If you are not close to Greater Palm Springs, you can order The Body Deli online and get 10% off your first purchase.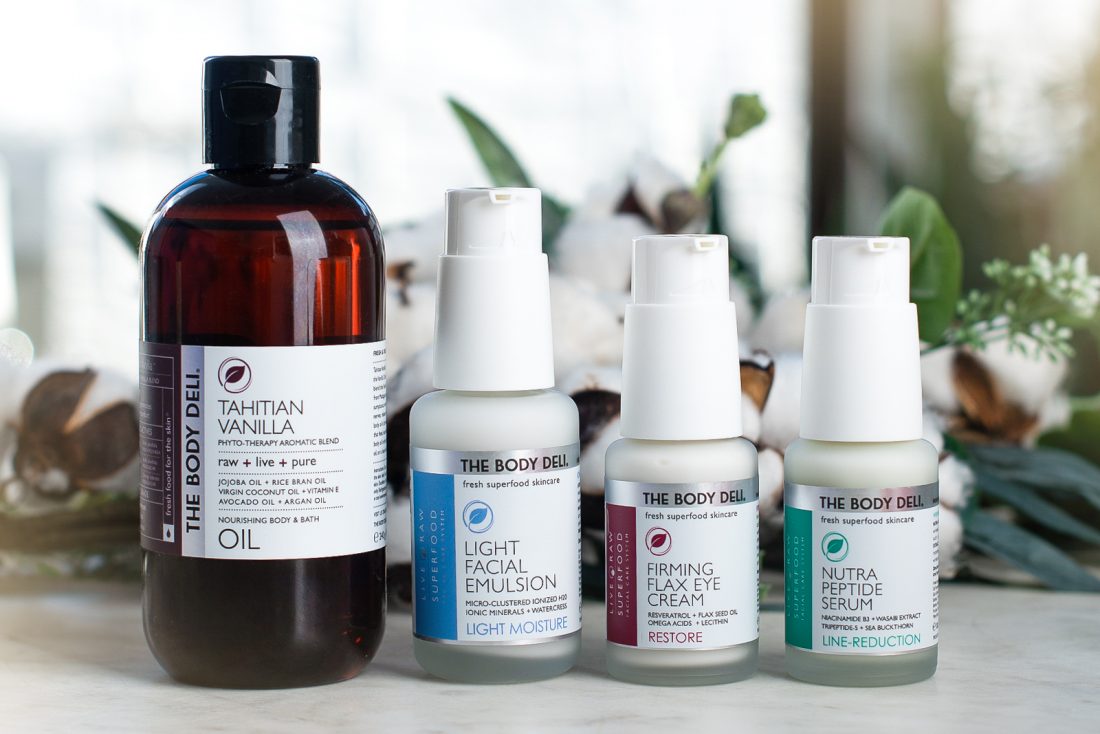 Honestly, I could go on and on about The Body Deli. Without them, I'm not sure what my skin would be like because it has been 3 years with them now! My beauty fridge is stocked with the essentials, and I have been LOVING my beautiful clear skin these days.
Are there some superfood skincare brands you love? I'd love to hear about them!